Metal 2018
About conference
Theme: Exploring New Trends in Mining and Metallurgical Engineering.
EuroSciCon Conference on Mining and Metallurgy is hosted by EuroSciCon and it is focuses on the Innovatory approach for innovation and invention in Mining and Metallurgy. Metal 2018 aims in proclaim knowledge and share new ideas amongst the professionals, industrialists and students from research areas of Mining and Metallurgy, Materials Science, Chemistry and Physics to share their research experiences and indulge in interactive discussions and technical sessions at the event. The conference will be a platform to globalize one research, to share scientific experiences, to gain knowledge on new technologies and regulations. The conference is scheduled on November 1-2, 2018 in Paris, France. We invite sponsors and exhibitor to showcase your products to our participants and make it reach the public through them. We request you to make use of this opportunity to make the world a better place to live in.
Why to attend
Metal 2018 offers a fantastic opportunity to meet and make new contacts in the field of Mining and Metallurgy Science and Engineering, by providing collaboration spaces and break-out rooms with tea and lunch for delegates between sessions with invaluable networking time for you. It allows delegates to have issues addressed on Mining and Metallurgy by recognized global experts who are up to date with the latest developments in the Mining and Metallurgy field and provide information on new techniques and technologies. This International Mining and Metallurgy conference will feature world-renowned keynote speakers, plenary speeches, young research forum, poster presentations, technical workshops and career guidance sessions.
Presenting will make you more confident about the conference that you do, and gives you the new perspective about your conference as people may ask questions that make you think about your conference differently. At a conference, you have the opportunity to get feedback on your conference from people who have never seen it before and may provide new insight, as well as from people other than your graduate adviser who is experts in your field.
About Paris
Paris is in the Paris department of the Paris-Isle-of-France region The French historical, political and economic capital, with a population of only 2.5 million is located in the northern part of France. One of the most beautiful cities in the world. Home to historical monuments such as Notre Dame, the Eiffel tower (320m), Bastille, Louvre and many more. Much of the city was re-designed by Haussmann in the 19th century. Paris has a population of more than 2 million people, and the city is divided into 20 "arrondissements" (districts) which are numbered 1 to 20. The river Seine divides the city into the Rive Gauche on the south and the Rive Droite on the north banks of the river. The river is still very busy with commercial barges transporting cargo in and out, there is also much. The historical name for the city is Parisii by the Gauls, however, the Romans arrived in 52 B.C. and changed the name to Lutetia.
Session and Tracks
The Mining and Mineral Process Engineering option focuses on the aspects of geological, civil, mechanical, electrical, and industrial engineering, together with business and management skills, that are integrated in the challenge of extracting minerals from the Earth. Mining engineers are involved in all stages of the process: from exploring for new mineral deposits and deciding if they can be mined economically, through designing and constructing mines at and below the ground, to managing and operating mines, to preparing raw mineral products for manufacturing or energy industries.
Coal
Crude Oil (Petroleum)
Natural Gas
Metallic and Non-metallic Minerals
It is focused on physical understanding of materials processing, and the scaling laws that govern process speed, volume, and material quality. In particular, this course will cover the transport of heat and matter as these topics apply to materials processing. Covers the processing techniques used in manufacturing components from metals and other materials. The series of operations that transforms industrial materials from a raw-material state into finished parts or products.
Electrochemical machining
Electro discharge machining
Laser machining
Thermal treatment
Track 3: Metallurgical sciences
Outstanding engineering solutions and metallurgical science to support our national security and industry customers a scope that spans all alloys, ceramics, and compounds from uranium to hydrogen, with a strong emphasis on unconventional, low symmetry materials.
Heat treatment
Plating
Shot peening
Thermal spraying
For companies and professionals working in the minerals sector, the term "mineral economics" is the study of determining the optimal engineering process. In other words to optimize geological exploration through advanced technology and furthermore, to reduce the cost of mining, processing and manufacturing through all stages, from mining to manufacturing stages.
When air flows through the mine environment, its composition changes due to addition of different kinds of impurities along its path. These impurities are Classification of impurities Nontoxic but explosive gases Examples Methane, Acetylene, Hydrogenate. Toxic gases Examples Carbon dioxide, Radon and its daughter products, etc. Acutely poisonous gases Examples Carbon monoxide, Nitrous fumes, Sulphur dioxide, hydrogen sulphide, Arsine, Phosphine, etc. Miscellaneous impurities like Vapours of water, Fuels and lubricants, Metals like mercury and lead etc. Solid impurities, like dust, Smoke and organisms. Suspended fine liquid droplets, Such as fog due to condensed water- vapour or Mist of fine oil droplets from drills etc. In mines where cooling plants are used, the mine air also picks up Freon Some amount of water vapour is also present in the form of moisture in mine air. The management of mine ventilation is critical to the maintenance of a comfortable atmosphere for workers working in underground coal mines.
Ventilation control
Regulations
Heating
Track 6: Oil and Gas Exploration
Hydrocarbon exploration (or oil and gas exploration) is the search by petroleum geologists and geophysicists for hydrocarbon deposits beneath the Earth's surface, such as oil and natural gas, Oil and gas exploration are grouped under the science of petroleum geology.
Oil and gas reserves
Proved reserves
Deep mines and mines sunk in hot countries are hot work sites. Some underground mines in moderate geographic zones are hot because of the unusually high heat flow from the earth. Many mines in the south western United States are located along a high heat zone. In mining, as in other industries, the exposure of workers to very hot conditions is unhealthy and unproductive. Persons working in hot, humid work sites tend to be inefficient; quite often workers prefer to stay away from work or ignore unsafe working situations. Studies in South African gold mines have shown that high temperatures reduce the work output of miners. However, over time, the essence of these benchmarks loses meaning when they become 'tick boxes' for the industry to show sustainability. This appears to be the case currently. There is a need to take stock of what has been achieved thus far, recognise the changing nature of environmental and social impacts and consider ways of building resilient socio-ecological systems that include mining.
Thermal Expansion
Thermal Stress
Metals and alloys are materials that are typically hard, malleable, and have good electrical and thermal conductivity. Alloys are made by melting two or more elements together, at least one of them a metal. They have properties that improve those of the constituent elements, such greater strength or resistance to corrosion.
Meteoric iron
Bronze and brass
Amalgams
Steel and pig iron
Forming processes are particular manufacturing processes which make use of suitable stresses (like compression, tension, shear or combined stresses) which cause plastic deformation of the materials to produce required shapes. The main material used is metal due to the massive need for various products demanded by the public; nevertheless other compounds like plastic can be formed too due to a big market for plastic based products. During forming processes no material is removed, i.e. they are deformed and displaced.
Forging
Extrusion
Rolling
Sheet metal working
Rotary swaging
Track 10: Functional materials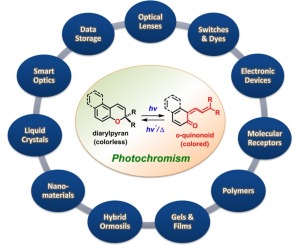 Functional Materials is a quarterly peer-reviewed scientific journal published by the Institute for Single Crystals of the National Academy of Sciences of Ukraine. The journal was established in 1994 and covers fundamental and applied research on organic and non-organic functional materials. Functional Materials has been included in the list of scientific journals recognized by the Higher Attestation Commission of Ukraine.
Adaptive material
Electronic materials
Magnetic materials
Optical materials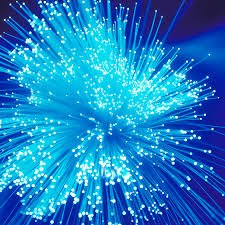 Smart materials, called also intelligent or responsive materials , are designed materials that have one or more properties that can be significantly changed in a controlled fashion by external stimuli, such as stress, temperature, moisture, pH, electric or magnetic fields, light, or chemical compounds. Smart Materials are the basis of many applications, including sensors and actuators, or artificial muscles, particularly as electrically activated polymers.
PiezoelectricShape
Memory Alloys
Magnetostrictive
Shape Memory Polymers
Electro active Polymers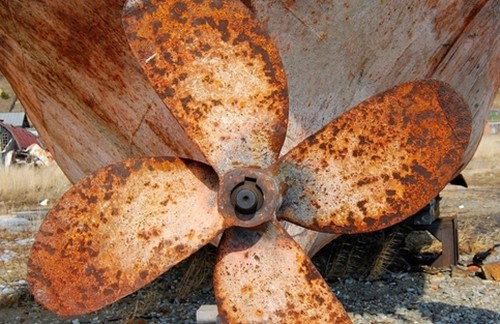 Corrosion is a natural process, which converts a refined metal to a more chemically-stable form, such as its oxide, hydroxide, or sulphide. It is the gradual destruction of materials (usually metals) by chemical and/or electrochemical reaction with their environment. Corrosion engineering is the field dedicated to controlling and stopping corrosion. In the most common use of the word, this means electrochemical oxidation of metal in reaction with an oxidant such as oxygen or sulphur. Rusting, the formation of iron oxides, is a well-known example of electrochemical corrosion
General Attack Corrosion
Localized Corrosion
Galvanic Corrosion
Environmental Cracking
High-Temperature Corrosion
Track 13: High Strength Alloys
High-strength low-alloy steel (HSLA) is a type of alloy steel that provides better mechanical properties or greater resistance to corrosion than carbon steel. HSLA steels vary from other steels in that they are not made to meet a specific chemical composition but rather to specific mechanical properties. They have carbon content between 0.05–0.25% to retain formability and weld ability.
Weathering steels
Control-rolled steels
Acicular ferrite steels
Dual-phase steels
Track 14: Mine Waste & Tailings
A feasibility study of a wearable helmet in order to protect mine workers especially of goldmines from carbon monoxide poisoning and cyanidation. Carbon monoxide poisoning is a common problem faced by the workers of coal, gold and many other mines. On the other hand cyanidation problem occurs in gold mines only during ore processing. Current safety systems for mine workers, only monitors environmental concentrations of gas. This is insufficient because toxic exposures effects people at different levels based on their immunity levels. During mining process CO can be emitted which is an odourless gas and lighter than air, it cannot be sensed by workers and effects the haemoglobin range in the body so a CO gas sensor is implemented here in order to detect CO, if the density of CO exceeds inside the mines then the exhaust fan can be switched ON automatically. Recent research on environmental and social risks and business costs in the extractive industry found that environmental issues were the most common cause of disputes, resulting in lost productivity. International best practices and compliance standards have set the benchmark for mining companies together with national legislation.
Sulphide minerals
Coal and oil sands
Aluminium mining
Track 15: Geoscience for Society
Geology plays an essential role in many areas of the economy. Economic growth and sustainability, as well as societal well-being, will require reliable supplies of energy and mineral resources, a dependable supply of clean water and the secure and sustainable production of food. All this will be contingent on sustained investment in technology, infrastructure, education and skills development. Geology (sometimes referred to more broadly as Earth science or geoscience) is the study of our planet's structure, and the processes which have shaped it throughout its long history – and which continue to do so. It underpins the provision of most of the resources on which the UK's population and industry depend, including energy, minerals, water and food.
Nanotechnologies make use of very small objects or artefacts. Nano-materials are an increasingly important product of nanotechnologies. They contain nanoparticles, smaller than 100 nanometres in at least one dimension. Nano-materials are coming into use in healthcare, electronics, cosmetics and other areas. Their physical and chemical properties often differ from those of bulk materials, so they call for specialised risk assessment. This needs to cover health risks to workers and consumers, and potential risks to the environment. This is currently done on a case by case basis, but risk assessment methods need to be kept up to date as the use of Nano-materials expands, especially as they find their way into consumer products. What do we know about the possible health risks of exposure to nanomaterial, and how can assessment of these risks be improved? An assessment by the European Commission Scientific Committee on Emerging and Newly Identified Health Risks (SCENIHR)
Metal-based nanoparticles
Two-dimensional nanostructures
Bulk nanostructured materials
Particle size
Surface properties
Chemical reactivity
Safe Steps
Safety and Health Management Systems
Electrical Hazards
Mobile Equipment Safety
Market Analysis
Global Mining Metals Market
The mining industry contributes significantly toward the economic and industrial growth of a nation. Major mining metals include lead, copper, tin, zinc, nickel, cobalt, and aluminium. Gold, platinum, palladium, and silver are among the precious mining metals. The global mining metals market has been among the fastest growing. However, in recent years, the market has witnessed slow growth due to the economic slowdown across nations.
Iron ore, gold, copper, and nickel are the most important investment targets for mining companies as these premium metals are expected to play a pivotal role in future projects. It has been observed that mining companies are increasingly exploring the benefits of vertical integration to control the entire value chain of the market. Market players are focusing on every phase of the value chain, right from mining to production. However, to control the value chain, mining companies need to control operating costs as well as commodity prices.
Global Mining Metals Market: Key Trends and Opportunities
The global mining metals market has been segmented into four key regions: Europe, Asia Pacific, North America, and Rest of the World. Asia Pacific has been the major region in the market due to the growing demand from emerging economies such as China, Indonesia, Australia, and India. In the last couple of years, the region has witnessed increased investments in the mining sector with market players expanding their production capacities and exploring new mining sites. The rapid growth of economy in China and India has created favourable opportunities for the growth of the market. In fact, China is now playing a major role in the growth of the market. It is the largest importer of copper and imports around 45% of the total copper mined across the globe.
Some of the prominent players in the global mining metals market are Rio Tinto (Australia/the U.K.), BHP Billiton (Australia/the U.K.), China Shenmue Energy (China), Vale (Brazil), and Glencoe Xstrata (the U.K.). Currently, the key players are struggling to maintain their profit levels with the market suffering from oversupply and weak demand for mining metals. Prices of mining metals are falling below the cost of production across many mining projects by the key players. The report offers a comprehensive evaluation of the market. It does so via in-depth qualitative insights, historical data, and verifiable projections about market size. The projections featured in the report have been derived using proven research methodologies and assumptions. By doing so, the research report serves as a repository of analysis and information for every facet of the market, including but not limited to: Regional markets, technology, types, and applications.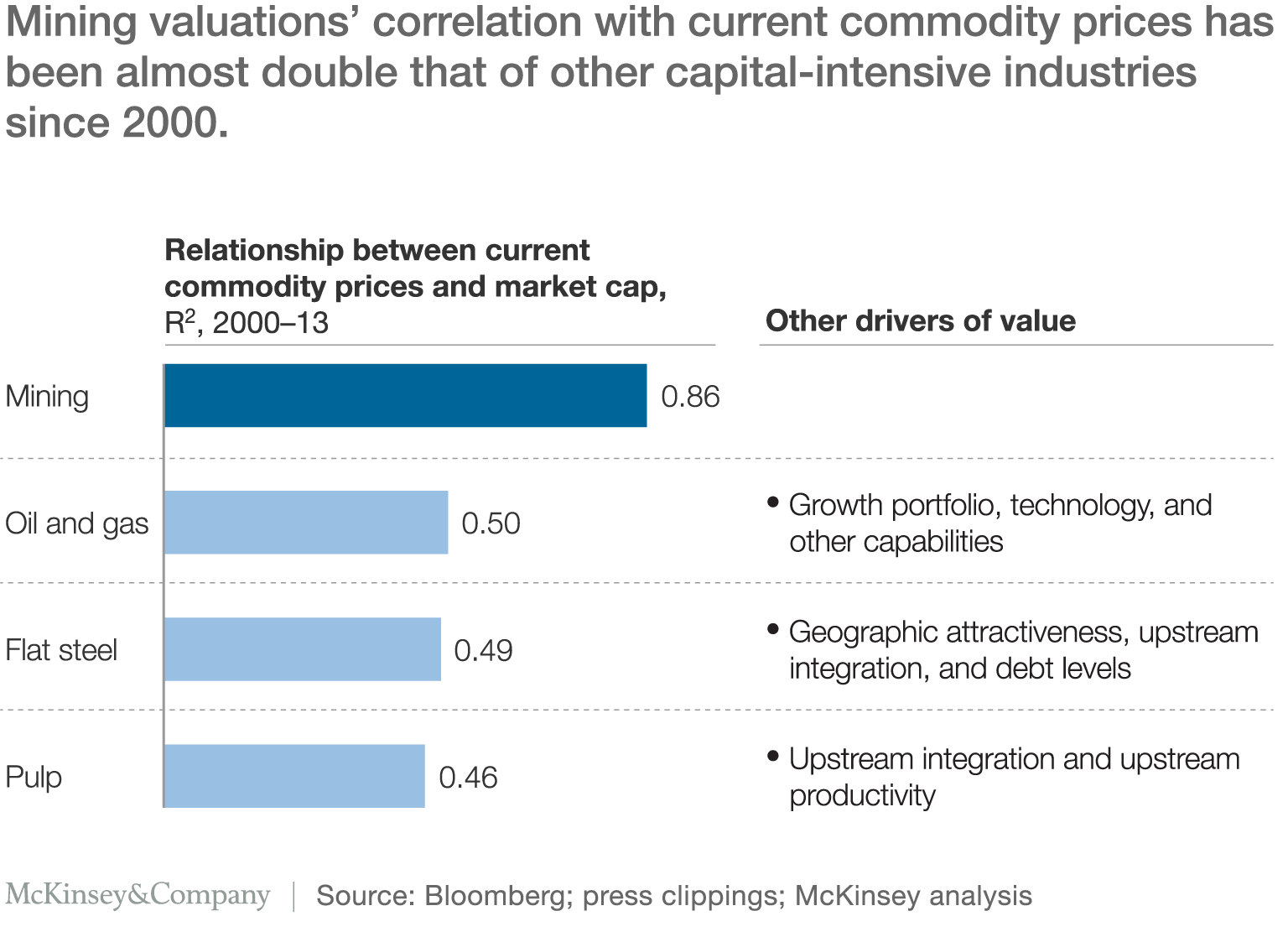 The study is a source of reliable data on:
Market segments and sub-segments
Market trends and dynamics
Supply and demand
Market size
Current trends/opportunities/challenges
Competitive landscape
Technological breakthroughs
Highlights of the report:
A complete backdrop analysis, which includes an assessment of the parent market
Important changes in market dynamics
Market segmentation up to the second or third level
Historical, current, and projected size of the market from the standpoint of both value and volume
Reporting and evaluation of recent industry developments
Market shares and strategies of key players
Emerging niche segments and regional markets
An objective assessment of the trajectory of the market
Recommendations to companies for strengthening their foothold in the market
Learn more
UNIVERSITIES OF MINING AND METALLURGY
Mining and Metallurgy Universities in Asia:
Nanyang Technological University | National University of Singapore | The Hong Kong University of Science and Technology(HKUST) | | University of Hong Kong (HKU) | Tsinghua University | Fudan University | City University of Hong Kong | Peking University | The Chinese University of Hong Kong (CUHK) | Osaka University
Mining and Metallurgy Universities in Europe:
Faculty of Mining and Geo engineering - AGH University of Science and Technology | Freiberg University of Mining and Technology | Georgian Technical University | Helsinki University of Technology | Kingston University | Lancaster University | Masaryk University | RWTH Aachen University | Tallinn Technical University | University of Tuzla
Mining and Metallurgy Universities in USA:
University of Alaska - Fairbanks (Fairbanks, Alaska) | Pennsylvania State University (State College, Pennsylvania) | Missouri University of Science and Technology (Rolla, Missouri) | The University of Utah (Salt Lake City, Utah) | Montana Tech - The University of Montana (Butte, Montana) | University of Kentucky (Lexington, Kentucky) | Virginia Polytechnic Institute and State University (Blacksburg, Virginia) | University of Arizona (Tucson, Arizona) | South Dakota School of Mines and Technology (Rapid City, South Dakota) | Colorado School of Mines (Golden, Colorado)
Mining and Metallurgy Societies in USA:
Arizona Geological Society (AGS) | Association for Women Geoscientists (AWG) | American Association of Petroleum Geologists (AAPG) | American Gemological Society (AGS) | American Institute of Professional Geologists (AIPG) | Association of American State Geologists (AASG) | United States Permafrost Association (USPA) |

Mining and Metallurgy Societies in Europe:
European Association of Geoscientists and Engineers (EAGE) | European Geosciences Union (EGU) | Australian Society of Exploration Geophysicists (ASEG) | Australian Clay Minerals Society (ACMS) | Canadian Society of Exploration Geophysicists (CSEG) | Canadian Institute of Mining, Metallurgy and Petroleum (CIM) | CAMESE (Canadian Association of Mining Equipment and Services for Export) | British Organic Geochemical Society (BOGS) | British Geological Survey (BGS)
Mining and Metallurgy Societies in Asia:
Asia Oceania Geosciences Society (AOGS) |
COMPANIES OF MINING AND METALLURGY
Mining and Metallurgy companies in Europe
AMEKON S.A. | East Mining Company SA | Eurometal S.A. | Europa Profil Aluminium S.A. | Grecian Magnesite S.A. | "Metallservis" Open joint stock company | Akademiya Instrumenta, OOO | Akademiya Instrumenta, OOO | AquaK O$G Resources | Arkhoblenergo Oao |
Mining and Metallurgy companies in Asia
Aditya Birla Group | African Rainbow Minerals | Agnico-Eagle Mines | Aiteo | Anaconda Copper | Anglo American (mining) | Anglo Platinum | AngloGold Ashanti | Canico Resource | Cape Breton Development Corporation | Chinalco | China Molybdenum | Cliffs Natural Resources Inc. | CNK International |Coal & Allied Industries | Debswana | Doe Run Company
Mining and Metallurgy companies in USA
Alcoa | Newmont Mining Corp | Goldcorp | Teck | Barrick Gold | Freeport-McMoran | Anglo American | Rio Tinto | Vale | BHP Billiton
MINING AND METALLURGY JOURNALS
Powder Metallurgy and Metal Ceramics | International Journal of Minerals, Metallurgy, and Materials | Journal of Sustainable Metallurgy | Russian Metallurgy (Metally) | Data Mining and Knowledge Discovery |Journal of Mining Science |Metal Science and Heat Treatment |Metals and Materials International |Metallurgical and Materials Transactions B | Mine Water and the Environment | Journal of Coal Science and Engineering (China) | International Journal of Geosynthetics and Ground Engineering | Metacognition and Learning |
Live Chat